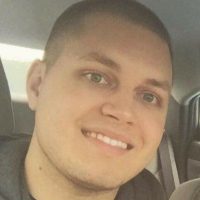 JON PYE
Head Staff & Administration
Jon has been around the sport of basketball for the past 15 years. He has coached since he was 16 and began in the Steve Nash Youth Basketball program and with the YMCA.
Over the past few years, Jon has been the Vice President of the St. John's Amateur Basketball Association and was also hired as the league's first ever Executive Director.
Jon graduated with a Bachelor of Recreation Degree from Memorial University in 2015. His passion for basketball has kept him involved on the court, as well as on the sideline. Jon is currently the Director of Operations for Basketball Newfoundland, is the head coach for the St. Anthony BU12 Club Team, SAB Co-Ed Skill Development (Grades 3&4), St. Paul's Grade 7 Boys Team and is the assistant coach for the St. Anthony GU13 & BU13 Club Teams.
Jon has completed the following NCCP Basketball Coaching Courses:
* Fundamentals *
* Level 1 (Learn to Train) *