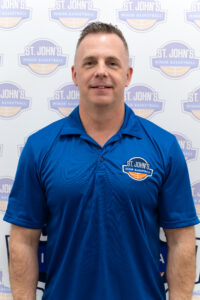 Dave has been involved with basketball for over 25 years
as a player and a coach both on the local and national level.
It is with passion and love of the game that fuels Dave in his coaching to get the best out of his players and teams.
As one of the original cofounders of St. Anthony Basketball Dave has developed and help grow many of the programs from Skill Development, Club Ball, Rock Elite, and St. John's Minor Basketball.
Dave graduated with a Bachelor of Arts degree (Psychology) from Memorial University in 1996 and has been trained as a Level 3 NCPP Coach.